WPC composite products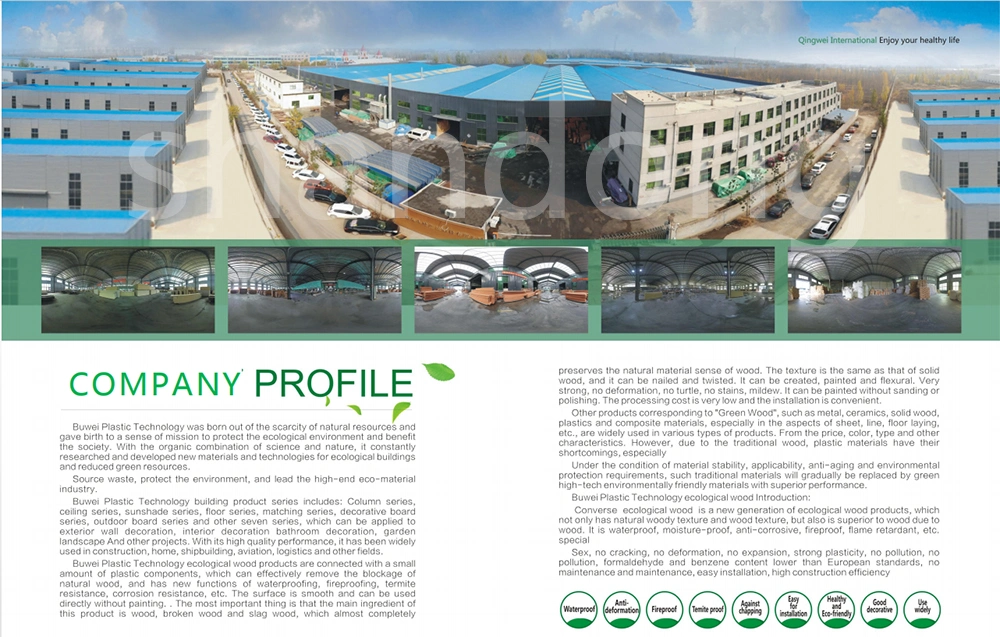 Product Name

Wood Plastic Composite Small round panel

Style

indoor WPC Small round panel

Size

150*9mm,150*10mm, 186*25mm, 197*9mm,and so on

Color

Teak,Redwood,Coffee,Light grey, Brown, Black,etc

Surface treating

PVC film laminating\Relief

Material

Wood-Plastic composite

Application

Garden, park, summer house, villa, pool surrounds, beach road, scenic and so on.

Advantages

1. Totally environmentally friendly, 100% recyclable.

2. Waterproof, moisture-proof, mothproof and anti-mildew.

3. High strength, low wear and tear, non-swelling, no deformation and not broken.

4. Shorten construction period and enhance labor efficiency due to it is the profiles with standardsize that it only

need some cropping and necessary appendix to finish the installation,need no further processing.

5. Long service lifetime about 25years but it needs no special maintenance, which will save lots of unnecessary maintenance costs.

Length

2.2m, 2.7m, 2.9m,5.4m, or customized

Exported to

South America, Europe , Asia and Australia, etc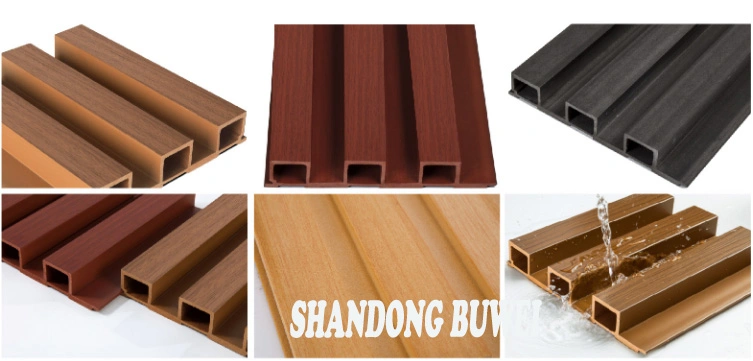 PVC film Laminating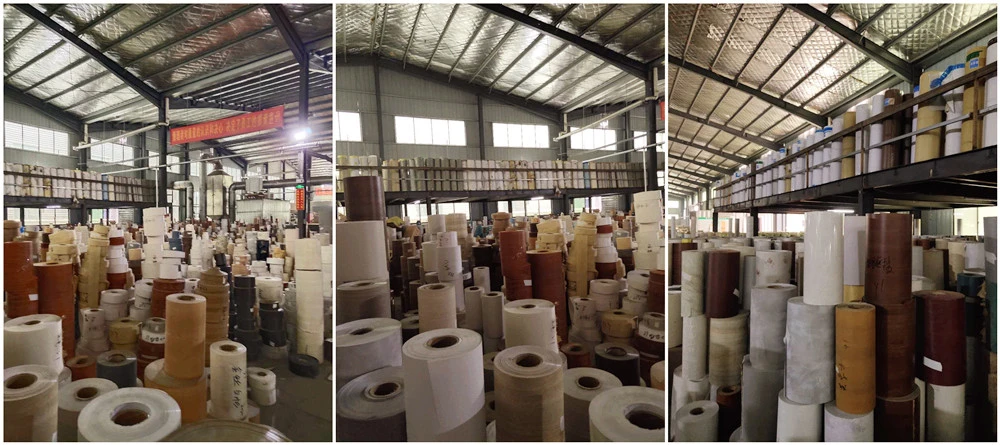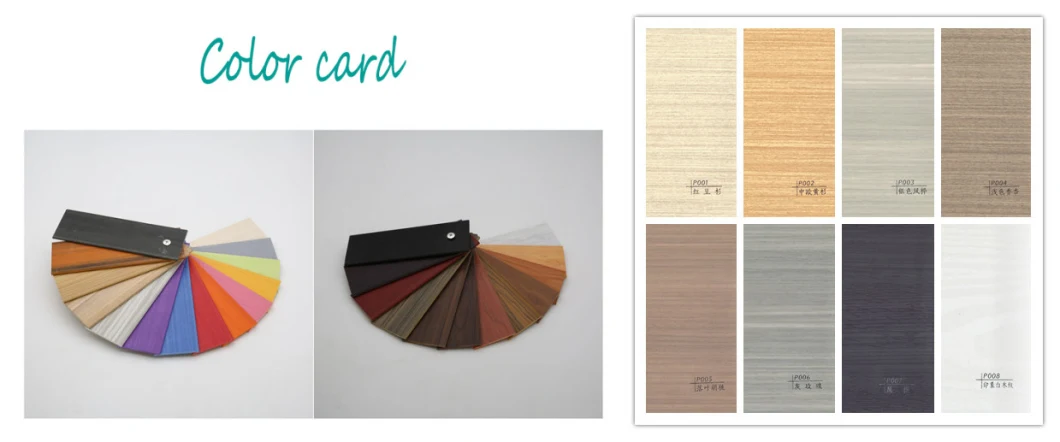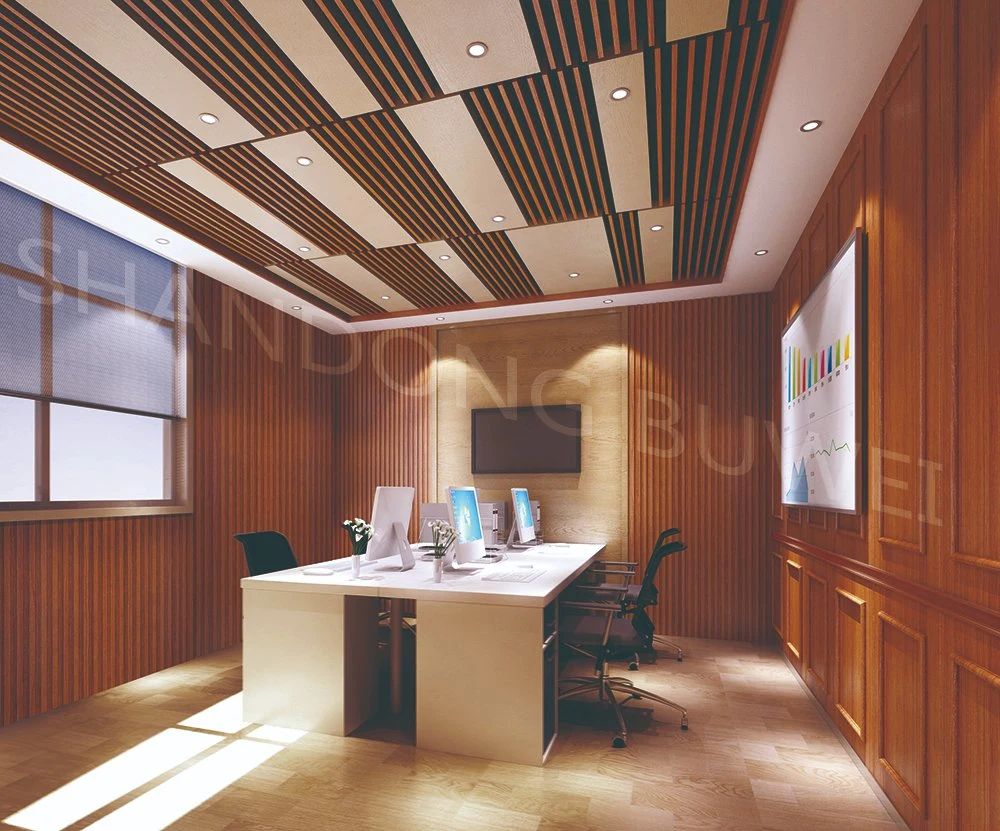 Why choose us?
Company Profile
Shandong Buwei Plastic Technology Co., Ltd Founded in 2008, our company is located in Linyi - the board processing distributing center. Being near to Jing-hu Highway and Ri-dong Highway, we enjoy convenient transportation. We are also close to Qingdao Seaport and Lianyungang Seaport. Our company has more than 150 staff members. Our company covers an area of more than 200 acres, and the building area is 26,000 square meters. Our factory has one Particleboard production line, with the monthly output capacity of 3 million meters. and 80 WPC production lines. Our annual output value is 250 million Yuan.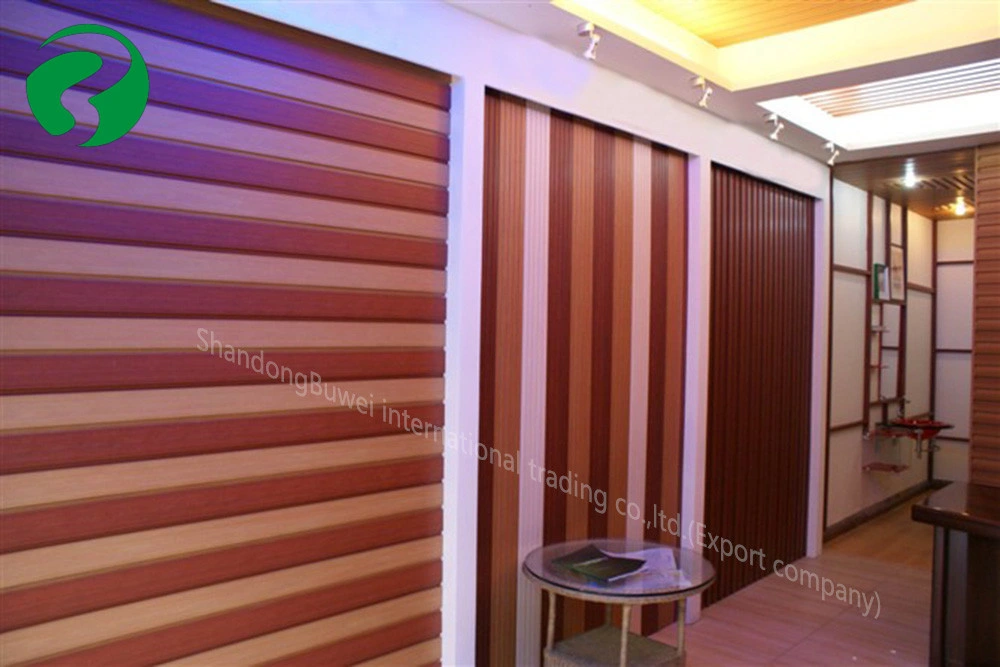 Buwei ecological wood was born in response to a sense of mission of protecting environment and benefiting the society caused by the increasing scarcity of natural resources. With the organic combination of technology and nature, Buwei, a leader in high-end ecological building materials industry, has constantly researched new materials and technology to reduce waste of resources and protect the environment. Building material products of Buwei include column, Ceilings, Sun Shields, Flooring, Supporting Accessories, Decorative Panels and Outdoor Panels; these products can be used in such projects as exterior wall decoration, interior decoration, bathroom renovation and landscape architecture. With excellent performance, Buwei products have found application in a wide range of areas such as construction, home furnishing, shipping, aviation and logistics.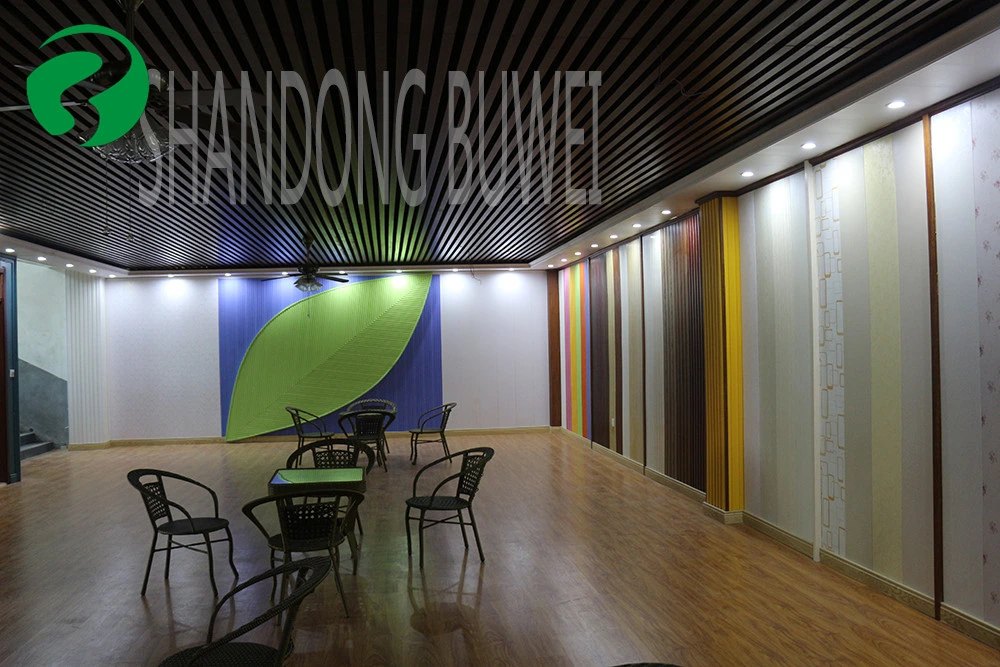 Shandong Buwei international trading co.,ltd.(Export company)

If you are interested in our products, please contact me freely~
FAQ:
Q: Are you trading company or manufacturer ?
A: The short answer is both. We are a manufacturer with professional trading team.
Q: What is the proportion of wood and plastic in your product?
A: The proportion of wood and plastic varies across different product types. Our standard WPC decking board contains ASA+30%PVC+69%Wood+Additives.
Q: What type of plastic do you use?
A: For extrusion decking boards and fence panels, we use Polyvinyl chloride (PVC) + Wood for its strength, durability and temperature resistance. Our injection DIY tiles are made of Acrylonitrile Styrene acrylate copolymer (ASA) as it allows us to create patterns and surface textures that are more interesting and realistic.
Q: How much weight can your decking boards support?
A: Due to its high-density material and weight-bearing structure, our hollowed WPC decking boards can support up to 600kg/m2
Q: How long does it last?
A: Anti-aging, anti-UV, service life is 15-20years.
Q: Will the color of WPC fade?
A: Due to the color fastness of ASA is good. The color will fade slightly (approximately 5%) in the first year of usage. The color will be stable after one year.