Interphone Home Security 4.3 Inch Video Doorphone video Intercom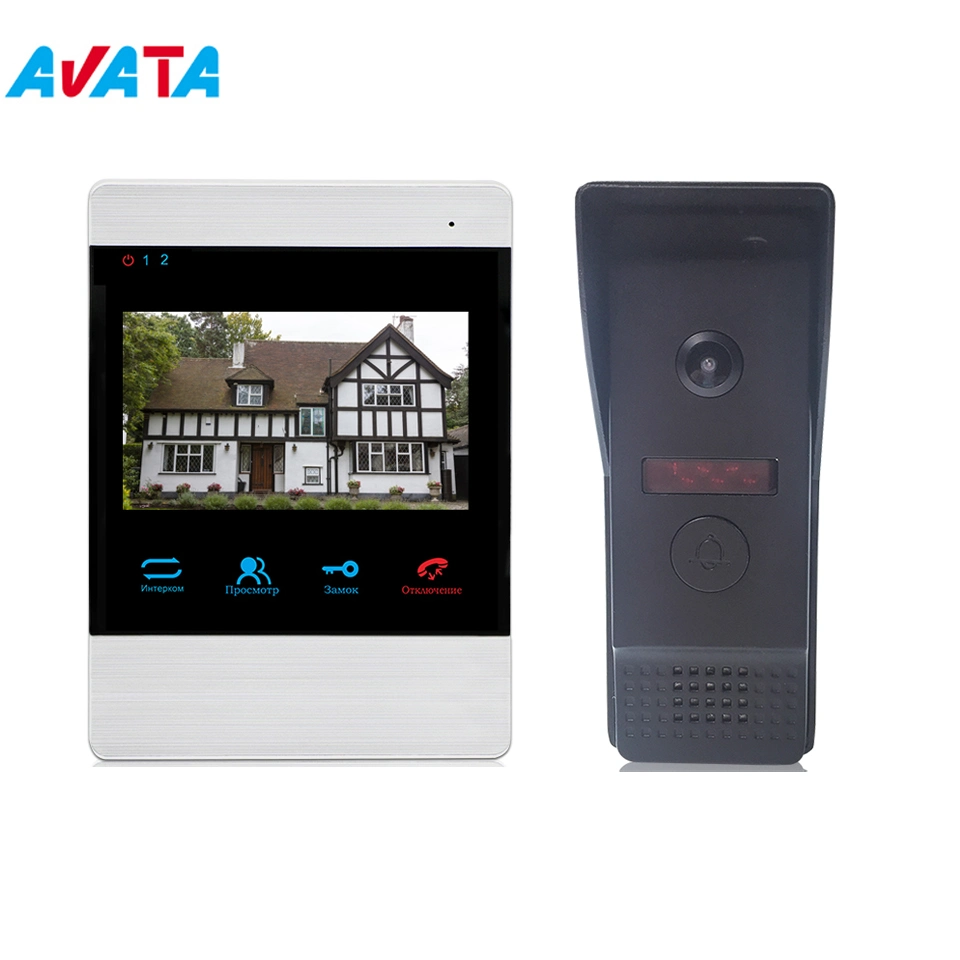 94401AP
Product Name
AHD720P Video Door Phone
Display
4.3" TFT (IPS Optional)
Material
Acrylic panel
Resolution
320(H)*272(V)
Memory
32GB.max.
Operating
Sensor Button
System Capacity
6 indoor units + 2outdoor units + 2 Cameras
Intercom mode
Hands-free dual communication
Conversation duration
120s
Power consunption
400mA Max.
Power Supply
External power DC12V;Built in power AC100-240V
Operating Temp
-10ºC~+60ºC
Installation
Surface Mount
Support Release 3 Locks
YES
Digital Zoom
YES
Feature

*High Resolution Screen with Digital Photo Frame

*Support 32GB SD card for Picture and video record

*Motion Detection at the same time

*Point to Point Transfer

*Leave Voice Message

*Remotely unlock
*Support 3 locks release
Product Type

Camera

1/3''CMOS,1.3MP, 2.3MM Lens

View Angle

Dimension

lEDS for night

Power consumption

Power Supply

Supplied from Indoor monitor

Work Temperature

Waterproof Rate

Function

Unlocking/can be connect to Exit button
FAQ
1.Is It possible support CVBS Video door phone ?
A:Yes ! can be work with 1AHD Call panel +1CVBS call panel +1AHD camera +1 CVBS panel
2. Do you have motion detection for video intercom?
A: Yes ! It's by software , no need connect with PIR Sensor ,motion detection from 1 call panel or 2 camera
3:How to play Music or Movies by indoor monitor ?
A:Download music or Movies from computer------Copy to the SD card ------ inside SD card to the monitor -----Play
4:What is Voice messgae ?
A: When you not at home , but your visitor pressing the call panel , after 30s or 120S , call panel will Auto say:Please leave a message , so that when you come back home can check video from indoor monitor who is come to you and in what time .
5:Please explain transfer calling how to work with Video door bell?
A: First our system are suppory connect 6 indoor monitor , When visitor press the call panel , Alina is answer the call , but visitor is looking for Mom , and mom at other room (No5 monitor ), So Alina can be choose No5 transfer call to Mom
6: Why 7 inch monitor resolution is 1024*600 , other company only 800*480 ?
A: Because we are doing different with market , In order to help our customer have Competitive advantage , win the market !
7: Warranty
A:24 months warranty
8: Warmly weclome to visit our factoryContact person:Jasmine